Josh Farrer appointed franchise sales manager at SureCare
Appointment keeps it in the family
Josh Farrer
Fast-growing care company, SureCare, has appointed a new franchise sales manager.
Josh Farrer, son of the business's owner and managing director, Gary Farrer, has been brought on board.
With an extensive background in sales and marketing, Josh officially joins the family business this week.
He will be leading a major new recruitment drive to identify ambitious people keen to become SureCare franchisees.
His father, who acquired the Chester-headquartered business from Housing & Care 21 in November 2014, said: "I am delighted that Josh has agreed to become SureCare's new franchise sales manager. I am extremely proud of the fact that SureCare is once again a true family business.
"We also want our franchisees to feel they are joining a family when they come on board.
"Buying a franchise is a big investment and it is important to know that you are going to receive the support you need every step of the way."
Josh joins an experienced SureCare management team which also includes operations director, Tracy Newcombe; business development managers, Clare Roberts and Rachel Gallagher; and office manager, Carolyn Griffiths.
Gary said: "SureCare franchisees come from all backgrounds. While many of them will have worked in the care sector, others will come from a variety of our sectors. Some will have first-hand experience of caring for a relative or loved one and, perhaps, been frustrated or let down by the service they received. All of our franchisees are passionate about wanting to provide the best-possible care to our clients and building a successful, profitable business.
"We believe the team we have put in place is able to provide the expertise and support a care franchise needs to achieve its maximum potential."
SureCare franchisees can offer clients personal care and support, holiday and respite care, Alzheimer's care, childcare, mobile crèche and babysitting.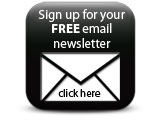 To ensure that people can maintain their independence for as long as possible, the company also provides its clients with a complete range of home services including gardening, DIY, decorating, cleaning and cooking.
Companies