Johnson Controls introduces innovative industrial heat pump
Unit provides hot water from waste heat
The Sabroe HeatPAC HPX heat pump
Johnson Controls has launched the Sabroe HeatPAC HPX heat pump, featuring an innovative integrated single-stage configuration with less than half the space and weight requirements of any other pump designs usually necessary to achieve 90°C hot water outputs.
Features include:
Less than half the space and half the weight of any comparable heat pump solutions – easy to install virtually anywhere
Uses any low-cost supply of thermal energy to produce 90°C hot water – ideal for combating bacteria
Competitively-priced single-stage high-lift units, with a combined heating and cooling function
Breakthrough HPX hybrid compressor design allows differential pressures as high as 40 bar and discharge pressures as high as 60 bar
Space-saving evaporator technology and design from the ChillPAC packaged ammonia chiller
Skip-free operation over the entire capacity range
HeatPAC HPX heat pumps open up new industrial opportunities by producing hot water at temperatures up to 90°C, using any suitable source of low-temperature heat, with only tiny energy inputs needed.
All HeatPAC HPX heat pumps are fitted with variable-speed drive (VSD) as standard. VSD ensures exceptional performance with maximum energy-efficiency, even under part-load conditions, changing circumstances and different operating requirements.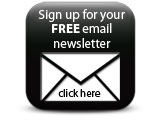 This makes compact HeatPAC HPX heat pumps the ideal solution wherever the focus is on flexibility, and making sure that performance, cost/benefit ratios and operating costs are optimised at all times.