Innovation by prescription
Transforming healthcare with technology
Digital technology expert, bITjAM, is working with the North Staffordshire Combined Healthcare NHS Trust to design and develop new technological innovations to aid suffers of mild cognitive impairment (MCI).
MCI describes conditions consisting of problems with cognitive brain functions such as day-to-day thinking, memory, language and visuospatial skills. While such symptoms are not severe enough to be categorised as Alzheimer's or dementia, MCI can signal the early stages of these illnesses.
During diagnosis, MCI sufferers may visit a specialist memory clinic, but will only be eligible to collect informative leaflets and patient advice, known as 'information on prescription'. As a result, patient health is likely to continue to decline. Considering the extensive technology available to the NHS, the current format of informative leaflets, written notes and scheduled appointments is not the best solution available. This is what bITjAM wants to change.
So far, the NHS trust has piloted two new forms of technology to aid sufferers of MIC. The first, FLO – aptly named after Florence Nightingale – is an SMS messaging service which sends personalised reminders to patients to help them stay in control of their health. The second innovation is the introduction of wearable technology for patients. In the form of a small, wearable camera, patients are able to record their day-to-day activity. This aids autobiographical memory and enables patients to relive their daily memories through technology.
bITjAM plans to expand on this project by developing a cloud-based platform that can be used for medication reminders, recording health statistics, or simply to assist the patient to manage their health condition. Using expertise in design, bITjAM plans to create an easy-to-navigate interface for users who may not have the ability to manage complex screens.
In order to develop its designs and bring these ideas to life at prototype stage, bITjAM is now seeking seed funding from the NHS Regional Innovation Fund. The annual funding scheme provides investment and support for innovative ideas that will assist the NHS and its patients.
"The bITjAM team has 17 years of experience working with the healthcare industry, specifically with the NHS," said Carl Plant, managing director. "By pulling together healthcare experience and our knowledge of technology and design, we plan to create the best user experience for the patient.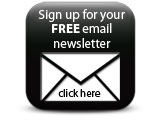 "Working alongside the trust we understand the way that clinicians communicate with their patients and subsequently, we can drive the changes that patients want to see. Not only will this technology open new doors of communication for the NHS, but ultimately this could help sufferers of MCI to live independently for longer."
Companies