How laparoscopic surgery was introduced to Tanzania
Colin Dobbyne travelled to Tanzania with Northumbria Healthcare NHS Foundation Trust to design and install a bespoke audio-visual tele-mentoring link to transmit surgical video
Surgery underway
The Kilimanjaro Christian Medical Centre (KCMC) in Northern Tanzania is the referral hospital for an astonishing 15 million people. The hospital realised that laparoscopic surgery offered great benefits to the Tanzanian people, but the surgeons there were not able to perform it and, although keen to learn, could not afford to visit developed world centres for the necessary training.
Help came in the form of a team from Northumbria Healthcare NHS Foundation Trust, who invited award-winning engineer and product development specialist Colin Dobbyne to travel to Tanzania with them to design and install a bespoke audio-visual tele-mentoring link. The link would allow surgeons in Northumbria to communicate, with surgical video transmissions and in real time, with their counterparts at KCMC during live surgery, allowing them to gain the skills necessary to one day deliver laparoscopic procedures unsupported.
Mission accomplished!
Despite having to overcome huge technical challenges, Colin succeeded in installing a one-off tele-mentoring system designed specifically for KCMC, a system that could deal with the fluctuations in Internet service to ensure the sounds and images were broadcast clearly and consistently. While he worked on the technical side of things, the clinicians from Northumbria delivered laparoscopic training courses for the surgeons and nurses who would support them. By the time the team left Tanzania, the fledgling laparoscopic programme was up and running under Dr Chilonga Kondo, the hospital's chief surgeon. Mission Accomplished.
Tanzania
Beyond the hospital grounds
Colin's time in Tanzania took him far beyond the hospital grounds. He developed a profound respect for the country and its people who, despite living in often desperate circumstances, had a dignity and pride that was obvious in everything they did. He also made many friends who showed him a side to Tanzania that was inaccessible to the average tourist - from a tour guide with a thousand tales to tell, to a patient who is not all that he seems and a doctor with a plan to bottle the sun.
What next?
This programme started in 2008 and continues to grow and develop. Dr Kondo and his two trained colleagues have now treated more than a thousand patients laparoscopically at a cost of just $50 per patient; this includes cholecystectomy, appendicectomy and the newly introduced inguinal hernia repairs. They have expanded the service to run operations two days a week and they also provide courses themselves for new trainee surgeons. The next step will be to connect up to the local university for postgraduate medical education.
The Link - An Adventure in Africa from the Inside Out
The full story of the project - "The Link - An Adventure in Africa from the Inside Out" - is now available from Amazon http://amzn.eu/d/cuVATGv. It not only tells the full story of the link, from conception to installation, but also creates an evocative picture of KCMC and life in Tanzania, where day-to-day existence can be cruel and challenging but the beauty of the people and their country always shines through.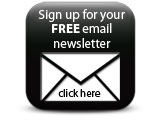 A selection of images from the project can be seen at www.dobbyne.com
Companies