Hospital arts: King's Mill Hospital unveils children's centre murals
Murals mark fundraising efforts for new hospital centre
The murals are in the entrance to the new unit at the hospital
Three new murals have been unveiled in the entrance to the new children's centre at King's Mill Hospital.
The bright wall coverings celebrate the achievements of the Charitable Appeals Trust and are designed to appeal to patients of all ages and their families.
They show a series of hot air balloons set against a backdrop of rolling fields, native animals and The Major Oak of Sherwood Forest that, according to legend, once sheltered Robin Hood.
The mural has been designed to recognise the fundraising efforts of the Charitable Appeals Trust
Each balloon carries an image representing one of the most noteworthy fundraising activities carried out by the trust, with a brief description of each trailing on a banner behind.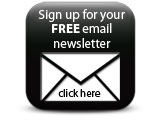 They were designed by the Hospital Art Studio and were commissioned to mark the completion of a £2.3m appeal by the trust for the new women's and children's centre at King's Mill.