Hochiki Europe releases water leak detection system
Pioneering new solution identifies leaks quickly to minimise water damage
Hochiki's new LEAKalarm detects the smallest of leaks, protecting buildings from damage
Hochiki Europe has brought a new moisture detection system, enabling healthcare facilities managers to identify leaks quickly and minimise the risk of water damage to estates.
If not managed effectively, water leaks can severely impact health and care services by disrupting IT networks, damaging electronic equipment, stock, or even the fabric of the building.
And the issue is the most-common commercial insurance claim, costing markets around the world billions each year.
To address this, Hochiki Europe has developed a water leak detection system, LEAKalarm, to provide fast and reliable leak detection over a vast area.
The product is fully addressable and can be programmed to suit a range of applications.
It uses water-sensitive cables and point detection-style floor probes connected via input/output (I/O) modules to a central specialised control panel, which can be remotely monitored via a building management system. This ensures building maintenance personnel can locate and remedy leaks with greater efficiency and minimise any potential losses.
LEAKalarm is supplied as a single-loop addressable panel, but can be expanded to two loops through use of an extra loop card.
A single-loop panel accommodates up to 127 addressable I/O modules, each with two addressable outputs. This amounts to 254 probes or 12,700m of cable on a single-loop panel; and 508 probes or 25,400m of cable on a dual-loop panel and more coverage than the majority of other water detection systems available on the market.
The product also features remote indicators and voice sounders to visually and audibly notify building managers of any issues of concern.
And, in the event of a mains power failure, LEAKalarm will continue to operate for up to 72 hours using its stand-by batteries.
David Brown, product manager at Hochiki Europe, said: "Even a seemingly-minor water leak can result in major cost and disruption for an organisation, especially in those which are heavily reliant on electrical systems. Data centre outages, for example, cost an average of £12,000 per minute of downtime.
"LEAKalarm gives building managers early, reliable moisture detection using powerful cause-and-effect technology, helping ensure that water in the wrong places can be identified as quickly as possible".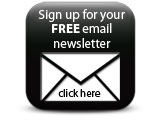 With additional add-on accessories including zone breaker cables, fixing clips and mains isolator switch, LEAKalarm is adaptable to a wide range of applications and environments.
Companies