Hear, Hear: Contacta launches hearing loop systems for care homes
High quality, cost effectiveness and reliability from the hearing loop specialist
The new HLD7 hearing loop driver
Contacta Systems Limited has introduced a range of hearing loop products to meet the needs of care homes in the UK.
Contacta's first hearing loop products were introduced in 1988, and this latest range specifically addresses the room and larger communal areas in care homes. The initial products include the HLD5 and HLD7 drivers and offer the flexibility and capacity for comprehensive solutions to the need for assistive listening in existing properties and new-build projects.
The range includes:
Contacta HLD5, the standalone, large-area loop driver, suitable for small facilities including bedrooms, meeting rooms and smaller venues. The HLD5 has built in phased dual drivers for perimeter or phased array configuration
Contacta HLD7, the large-area loop driver, for medium-sized facilities, meeting rooms, dining rooms, chapels, and entertainment and television areas. The HLD7 can be used for perimeter or phased array configurations
Contacta can now offer its own complete line of hearing loop systems and supports this with comprehensive training and maintenance services. Based on expertise and experience acquired over many years, these products complement the company's wider assisted hearing technologies to offer care home owners and operators a complete solution to all hearing loop needs.
The enactment of disability legislation in the UK has made it a requirement that residents, staff and visitors' disabilities must be considered and appropriate solutions incorporated where these organisations interact with the public.
Simon Thomas, managing director of Contacta Systems , said: "Hearing loss increases a person's feelings of isolation and our systems help to bring people back into the hearing world. With over six million people over the age of 50 suffering hearing loss in the UK, introducing this technology will add benefits to the care home provider. Our aim is to provide hearing loop solutions that consider the total lifecycle cost and benefits to the user and organisation, making them simple and more flexible."
With the introduction of the HLD platform, Contacta has redefined the process of hearing loop specification, concentrating on total system performance over straightforward loop area. Additionally, the new products offer automatic power standby for greater energy efficiency, passive cooling to provide increased reliability, high-frequency compensation to offset interference from metal in the building's infrastructure, intelligent input offering dynamic control, as well as self testing for early fault identification.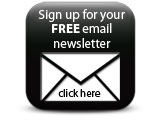 Thomas said: "Our latest technology places the Contacta HLD products at the pinnacle of hearing loop design and able to match or better any competitive product on the market."