Healthcare in safe hands with improved Surgeons tap
Infection Control | Patient Experience
Twyford updates range of Surgeons mixer taps to comply with new DoH guidelines on water supply systems
Surgeons mixer taps from Twyford have been updated to comply with new DoH guidelines
In light of the revised guidelines issued by the Department of Health concerning water supply systems in healthcare, the range of Surgeons mixer taps from Twyford has been updated to ensure they are compliant. Following research with key decision makers in healthcare planning, design, installation and maintenance, the taps now have a new design incorporating improved technical features.
There are two models in the Twyford range – a lever operated version and an infrared version – both of which have an improved design of the tap body, including clean lines and fewer areas for bacteria to collect. With the lever operated tap available either deck or wall-mounted and the infrared as wall-mounted, both now with a new removable spout option, there is a model for all applications.
Maintenance is also made simpler with a one-piece thermostatic cartridge, easy access check valves and a new self-draining spout with smooth internals. All mixers in the range have the newly designed flow straightener nozzle, which fits in with the most recent guideline amendments.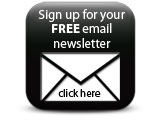 The updated mixers have a built-in pasteurisation facility and the infrared model also has a 24-hour automatic hygiene flush. Featuring the latest anti-scald technology and a cool-touch body even on the underside of the tap, the mixers are also TMV3 compliant, ensuring that they meet stringent NHS standards as well as ensuring safety is a key priority.
Companies