Healthcare design doesn't have to mean sterile spaces
Building and Design | Patient Experience
Artaic custom tile mosaics are changing the preception of healthcare design
Artaic's custom tile mosaics for walls and floors are helping to enhance healthcare environments
Healthcare facility design is regularly associated with sterile and cold elements.
Everything from the flooring to the stiff furniture, the colour palette, and harsh fluorescent lighting creates an environment many of us know too well, and oftentimes dread going to.
But Artaic, the makers of custom tile mosaics for walls and floors, hopes to change the perception of what healthcare design can be; ensuring they are tasteful and modern with an overall positive effect on a patient's experience.
Applicable for doctors' offices, medical centres, and outpatient facilities; Artaic's custom tile murals can be specified for both the walls and ceilings of patient rooms and other spaces like patient check-ins and waiting areas.
Bright, uplifting colours come together in various geometric patterns to create out-of-the-ordinary medical and healthcare spaces.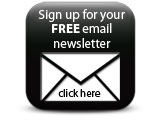 And any of Artaic's murals can be fully customised from tile type and colour to patterns, and nearly any source of inspiration, from original photographs to company logos can be recreated into a mosaic tile mural.
Tiles can be customised to suit any environment
Companies