Healthcare Homes appoints Ed Pink as financial controller
New face takes over reins at firm's homecare division
Ed Pink
Healthcare Homes group has announced the appointment of Ed Pink as the new financial controller of its homecare division, Manorcourt Homecare.
Pink joins the group where he is directly responsible for overseeing the accounting and financial management of the domiciliary care division, which today has 14 branches and two day centres located across Suffolk, Norfolk, Essex, Cambridgeshire and Bedfordshire.
Previously he worked at BDO as a corporate finance executive, and a senior business advisor with PKF (UK).
Commenting on his appointment, he said: "The Healthcare Homes group is a highly reputable, growing business and also a significant employer across the eastern counties. I am therefore very pleased to have joined the group as financial controller for its homecare division. I am looking forward to contributing towards the ongoing financial strategy as the organisation continues to expand."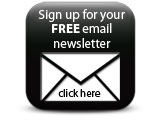 Graham Lomer, chief financial officer at Healthcare Homes group, added: "Ed joins the business with solid experience having worked at one of the largest accountancy practices in the world. We are positive that Ed will make a constructive and valuable contribution to our business, particularly at a time when demand for our homecare services is growing. We've been careful in our search for a new financial controller and feel that we have found the right candidate in Ed."
Companies