Halcyon Software builds marketing team with new senior appointment
Ash Giddings appointed as product marketing manager
Ash Giddings
Halcyon Software has announced the appointment of Ash Giddings as product marketing manager.
In this new role, he will be responsible for managing the product marketing process from concept to release. He will also work with the global sales team to provide IBM customers and partners with supporting information, technical knowledge and education material on Halcyon's monitoring, automation, reporting and security solutions running on IBM i, Windows, AIX and Linux platforms.
Giddings has spent 27 years in the IT industry and is Prince2 and ITIL accredited. He joined Halcyon Software in 2005 as technical support manager after working for Getronics. Prior to this, he worked for RCI Europe where he headed up the midrange team, supporting IBM i and Unix installations. Earlier in his career, he also worked for Bass Brewers running a team supporting the largest AS/400 data centre in terms of processing power in Europe at the time.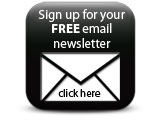 Carole Chandler, sales and marketing director of Halcyon Software, said: "Ash brings a wealth of experience to the product marketing manager role and we are delighted to welcome him to the marketing team. He understands the needs of IBM customers in different market sectors and has demonstrated over the last nine years that he has the technical expertise to solve specific IT and business challenges using Halcyon's solutions. He will play a key role in shaping our future marketing strategy and enable us to expand our market share around the world."
Companies