Haag-Streit UK introduces Moeller Allegra 590 dual-use microscope
Dual-use microscope has combined features for both ENT and ophthalmic surgery and has been designed for use in day clinics, surgical centres and hospitals
Haag-Streit UK has introduced the Moeller Allegra 590 surgical microscope. The Allegra 590 is a dual-use microscope which has combined features for both ENT and ophthalmic surgery and has been designed for use in day clinics, surgical centres and hospitals. It is the only true ENT and ophthalmic dual-use microscope available in the market today and is ideal for clinics or practices where space is an issue.
The Allegra 590 boasts apochromatic optics which provide a sharp and high-contrast image for the surgeon at any zoom setting. The large stereo base of 25mm ensures an exceptional depth perception.
Due to the inclination of -30° to + 120° and a lateral tilt of +/-45°, deep cavities and narrow canals can be illuminated and examined optimally, while the Allegra 590 always remains balanced. The electromagnetic brakes retain the microscope safely in the required working position.
In addition to the motorised zoom and focus, the microscope is equipped with an X-Y coupling for horizontal tracking in ophthalmology and focusing in ENT surgery. Switching from ophthalmic to ENT mode can be easily achieved at the push of a button. As standard, the Allegra 590 is equipped with a 200 mm front lens (objective lenses of 175 mm to 400 mm focal length can also be chosen).
The Allegra 590 contains a filter disk for daylight, softlight, UV protection (yellow filter), blue light (excitation of fluorescence), and green light (better recognition of blood vessels). In addition, two spot diaphragms are integrated against glare.
EIBOS, the non-contact wide-angle ophthalmoscope for vitreoretinal surgery, can be easily mounted.
For co-observation, a Moeller Medis high-resolution monitor can be mounted directly to the microscope arm. This is equipped with a touch screen, which allows the viewing and controlling of video recordings and snapshots during operation. A video camera (1 CCD) is integrated. This reduces the length of the microscope and makes it easier to clean.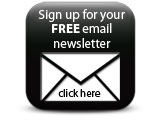 "The Allegra 590 is the perfect microscope for practices that perform ophthalmic surgery - such as cataract or anterior segment - as well as ENT examination and treatment", explains Product Manager Steve Derham." The Allegra 590 boasts a lot of great features, for example, its apochromatic optics provide excellent image quality. Its motorised focus allows ultra smooth focusing and its X-Y coupling allows for very smooth lateral movement. Its compact design requires little space, so it is ideal for smaller clinics or practices."
Companies