HPC appoints consultant surveyor
Sophie Bagley joins team
Sophie Bagley
Specialist healthcare property consultancy, HPC, has expanded its team with the appointment of Sophie Bagley to the role of consultant surveyor.
A chartered surveyor with over 16 years post-qualification experience across a range of property sectors, including healthcare, residential development and property finance; she has extensive experience acting on behalf of financial institutions, investors, developers and healthcare operators both in the sale and acquisition of development land and the associated feasibility and viability work.
HPC director, Nigel Newton Taylor, said: "We are delighted to welcome Sophie to the HPC consultancy team.
"Having worked with Sophie in the past, I have no doubt that her professionalism and experience will prove to be a great benefit to the company and to our clients."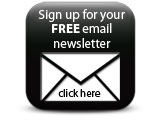 Bagley added: "I am looking forward to working with the HPC team. They have established themselves as one of the UK's-foremost consultancy practices in the social care arena and there are some exciting new projects for us to start work on straight away."