HELP Appeal gives flying start to Luton and Dunstable helipad
£2m donation kickstarts fundraising campaign for hospital helipad
The donation from the HELP Appeal starts the fundraising campaign for a new helipad at Luton and Dunstable Hospital
Luton and Dunstable University Hospital's fundraising drive to build an onsite helipad linked to its Emergency and Critical Care services has got off to a flying start, thanks to a donation of £2m from the HELP Appeal – the only charity in the country dedicated to funding hospital helipads.
The £2m donation means the appeal to raise a total of £5.4m to build the helipad, is firmly off the ground.
Having a helipad on the hospital site will help people get the specialist care they need as quickly as possible – saving precious minutes and saving lives.
When someone suffers a major trauma; the quicker they receive specialist emergency care, the more likely it is that they treatment will prevent death or serious disability.
Helicopters offer a much-quicker and more-reliable method of transporting critically-ill patients to hospital compared to a land ambulance.
Chairman of the trust, Simon Linnett, said: "This generous support from the HELP Appeal is a real lifesaver, not only in terms of its monetary value.
"By working closely alongside them we are benefiting from its vast experience and expertise, helping us to create the most up-to-date infrastructure and ensuring it is located in the best place for patients to access the care they need.
"This isn't just for patients who suffer traumatic events such as car accidents or bad falls; it will also be used by people who have heart attacks and strokes and need immediate emergency care in a specialist unit."
Robert Bertram, chief executive of the HELP Appeal, added: "We had no hesitation in helping the hospital to eradicate the need for a secondary transfer by road ambulance after a critically-ill patient lands, as this can seriously affect their chances of recovery.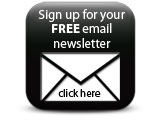 "With a new, state-of-the-art helipad, they will be brought directly to the emergency department after landing for the vital treatment they urgently need. We are delighted that our £2mn donation will really help to kick-start their campaign."