Guy's Cancer Centre ensures patient comfort with positioning technology
Range of breast, head, and neck boards aid a comfortable and welcoming patient experience at one of the UK's leading cancer centres
Guy's and St Thomas' NHS Foundation Trust has recently opened its new state-of-the-art cancer centre to provide radiotherapy, chemotherapy and outpatient services for oncology patients.
The facility, which has been designed with the help of patients, has now added a range of MacroMedics positioning equipment to enhance patient comfort during radiotherapy treatment.
13 MacroMedics BreastBoard LX, five Double Shell Positioning System (DSPS) cradles, 14 Single Shell Positioning System cradles and 14 S-type baseplates from Oncology Systems are being used across two sites.
Both carbon fbre and MR-safe versions of each system will be used to ensure comfort and reproducibility across imaging modalities.
Four of the BreastBoard LX units will be utilised in the new satellite centre located in Queen Mary's Hospital, Sidcup, which will open in early 2017, supporting patients in outer South East London.
The board has a light and ergonomic design to provide comfortable and reproducible day-to-day patient set-up. The DSPS solution features a superior-strength, fully-customisable, two-part (facial and occipital) non-shrink thermoplastic shell, enabling sub-millimetre accuracy to support targeted stereotactic radiotherapy.
In addition, the SSPS solution allows the DSPS facial shell to be combined with standard headrest options. By use of a rigid carbon fibre cradle, DSPS and SSPS remove the need for over-engineered thermoplastic solutions including Kevlar and reinforced thermoplastic material.
Serafine O'Brien, clinical specialist at Oncology Systems, said: "We have worked extensively with the team at Guys and St Thomas' NHS Foundation Trust to provide additional features such as newly-designed hand poles on the BreastBoard LX. These will also enable the addition of vacuum cushions for added comfort in the treatment position when required.
"The Cancer Centre will also be using the DSPS and SSPS solutions to support high-precision techniques such as the treatment of brain metastases with stereotactic radiotherapy.
The equipment will provide accurate individual positioning, which is essential in supporting these advanced techniques."
The cancer centre has been developed to enhance patient care, as the transfer of patients between Guy's and St Thomas' Hospitals to outpatient and chemotherapy appointments was previously proving to be problematic for patients.
Having the facilities under one roof, clinicians have faster access to services. The new radiotherapy service will also increase radiotherapy treatment capacity by 68%, increasing from 47,500 to 80,000 a year.
Stuart Baldwin, managing director at Oncology Systems said: "MacroMedics are the new innovators in patient positioning technology, incorporating many years of experience into their new designs as well as introducing new concepts for head and neck fixation.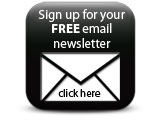 All MacroMedics products are also available off-the-shelf in an MR-safe version, including the BreastBoard LX. This is something we believe was very important to the evaluation team at Guy's and St Thomas' in addition to the new accessories we have developed in collaboration with them as part of our value-added services."