GRAHAM Construction to create Scotland's first adult autism centre
Building and Design | Mental Health
Pioneering facility will create benchmark for future services
Work has started on the new Autism Day Care & Respite Centre in Edinburgh
GRAHAM Construction has been appointed main contractor for the development of a pioneering support facility providing care for adults with autism and learning difficulties in Edinburgh.
The new Autism Day Care & Respite Centre will be situated on the site of Pefferbank Day Service in Duddingston Road West and will replace two existing day care facilities at Deanbank and Glenallan.
It will be the first of its kind in Scotland and will offer 20-day support service places and overnight accommodation for six people. It is expected that the respite resource will cater for up to 55 people a year.
City of Edinburgh Council is behind the £4m initiative, which GRAHAM anticipates will be completed in late 2014.
Regional director at GRAHAM Construction, Neil McFarlane, said: "There is currently nothing else like this in Scotland and we are looking forward to delivering such a unique and worthwhile facility for Edinburgh.
"We have already delivered the nearby East Neighbourhood Offices and Craigmillar Library and are very proud to be playing such an integral part of the ongoing regeneration of the area."
The new adult autism centre will be a single-storey facility with a footprint of around 270sq m.
It will feature bedrooms, activity rooms, quiet spaces and sensory rooms, all built around a central courtyard, which will include both hard and soft landscaping, trees, planters and a ground-level trampoline.
The centre will be built to the highest modern standards and will include state-of-the-art features such as under-floor heating, solar shading and intruder alarms.
Convener of health and wellbeing for the City of Edinburgh Council, Councillor Ricky Henderson, said: "The new autism centre will be a fantastic resource for Edinburgh. For the first time adults with autism and learning disabilities will be able to access specialist services in a purpose-built environment.
"This pioneering development will also help to ensure that the families of people with autism receive assistance and respite facilities as part of our commitment to work with carers to ensure they receive all the support they need."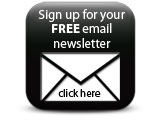 Work has just commenced on the project, with the first phase seeing the demolition of the redundant Pefferbank Day Service.
Companies