GE Healthcare empowers Europe's radiologists with new innovations
Company showcases latest medical imaging and healthcare IT innovations at the 2015 European Congress of Radiology
GE Healthcare is introducing its latest innovations for medical imaging and healthcare IT under the theme Advancing Healthcare…Together at the 2015 European Congress of Radiology (ECR) in Vienna, Austria.
Across Europe, healthcare professionals are facing significant economic and demographic challenges. Aging populations, the rise in non-communicable diseases, new regulations on radiation dose, and the need for greater productivity, are impacting on healthcare professionals everywhere.
And GE Healthcare is continuing its mission to empower radiologists by introducing even more innovations, aimed at meeting the clinical, financial and regulatory needs for greater efficiency, speed, flexibility, improved image clarity, better connectivity, and reduced radiation dose.
Jean-Michel Malbrancq, president and chief executive of GE Healthcare Europe, said: "GE has been committed to innovating for radiologists and their patients for more than 100 years. We're delighted to be at ECR 2015, sharing a range of innovations, all of which are designed to help solve the challenges faced by healthcare providers across Europe.
Visitors to our booth will see that we're focused on new technologies that are designed to help our customers make more-confident diagnoses, improve patient safety and comfort, increase throughput, and generate efficiencies."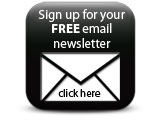 Highlights of GE's new products introduced at ECR include:
Revolution CT: GE Healthcare's Revolution CT is an ultra-fast CT scanner that allows clinicians to image the heart in just one heartbeat, freezing the heart's motion and delivering high image quality. The wide coverage of Revolution CT allows clinicians to scan entire organs such as the brain, heart, liver and pancreas in a single 0.28 sec rotation, reducing breath-hold times for patients. Continuing GE's commitment to lowering radiation dose, the scanner is equipped with ASiR-V, GE's iterative reconstruction technology which routinely reduces dose by up to 82% without compromising image quality. Revolution CT is also 50% quieter than previous generation CTs, helping to increase comfort for the patient
LOGIQ P9: The new LOGIQ P9, launched in Europe at ECR , is a mid-range ultrasound system made easy for clinicians to use due to its large monitor, customizable touchscreen and simplified console design. Clinicians will be able to complete an examination of a patient up to 32% more quickly than previous generation GE systems as they will touch, on average, 44% less buttons to complete an exam. The key to this productivity improvement is a time-saving feature called 'My Page', which enables clinicians to save their user preferences and quickly access functions. The time savings help the clinician to spend more time on patient care. The LOGIQ P9 provides excellent image quality and is suitable for use in immediate triage or for comprehensive exams.
SIGNA MR Returns to Europe: In 1983 GE introduced SIGNA, the world's-first high-field 1.5T MR system which became synonymous with innovation. The latest systems, SIGNA Creator 1.5T and SIGNA Explorer 1.5T can help lower operational costs while providing exceptional diagnostic capabilities. Consuming 34% less power than previous-generation systems, automated workflows enable clinicians to carry out brain exams and whole body diffusion imaging in just a few simple steps. SIGNA Explorer is equipped with GE Healthcare's revolutionary technology, SilentScan, reducing noise levels from the equivalent of a rock concert to just three decibels above ambient for neurological exams. Now with the SIGNA Explorer, GE Healthcare will be offering upgrade programmes to the GE 1.5T MR systems installed across Europe. GE Healthcare will also be showcasing SIGNA PET/MR which combines 3.0T MR imaging with GE's latest PET technology
Discovery IGS 740: Discovery IGS 740 is a mobile angiography system that puts interventional radiologists at the centre of their procedures. Its unique mobile platform provides outstanding imaging flexibility. The swiveling wheeled gantry moves freely on the floor, eliminating overhead rails and allowing the radiologist to freely position the monitors, radiation shields and lights with ease. Its wide-bore C-arm and dedicated arm-imaging positions help clinicians to easily image the anatomy of interest, and offer full patient access from the left or right
Optima XR646: GE Healthcare's latest digital radiography system, the Optima XR646, handles larger patients like never before. The rugged table can lift patients up to 319 kg with unlimited, or off-access, capacity. It moves in eight different directions and drops as low as 50cm off the floor for easy access. Advanced features such as auto-tracking capability and auto-image paste at the wallstand help increase productivity. The new touch-screen monitor produces images in less than three seconds helping technologists to deliver fast results
Healthcare IT: To truly advance radiology it's vital that the clinical and non-clinical systems governing the patient's movement through the healthcare pathway are fully connected. GE Healthcare is enabling such collaborative care networks, helping transform care to become far more patient-centric; driving higher quality care by helping ensure the most appropriate expert is assigned to each case and improving productivity by reducing unnecessary travel between hospitals for clinicians. GE Healthcare is participating a project in the Waldviertel region of Austria, which is connecting 27 clinics and 4 hospitals, that although all independent of each other, have come together to share radiology resources
DoseWatch: One year after the release of a European Directive detailing the use of ionising radiation for medical treatments and diagnostics, dose management is becoming an increasing priority for clinicians across Europe. GE Healthcare's dose management solution, DoseWatch, is now installed in hundreds of hospitals and clinics across Europe and is already helping clinicians optimise patient exposure to radiation
Companies