G2 Speech launches new digital dictation app
Hybrid platform assists with mobile working
G2 Speech now offers a mobile digital dictation app
G2 Speech is expanding its mobile platform, G2 Mobile.
The hybrid platform now incorporates a bnew digital dictation functionality which syncs with the desktop enterprise platform.
The digital dictation app allows medical professionals to create and manage their dictations on their mobile or tablet device.
The innovative app is available on iOS and Android.
It comes as the demand for mobile working is ever increasing.
Office and healthcare workers have flexible workstations and require the ability to work and be able to access their correspondence from anywhere, at any time.
The G2 Mobile platform offers professionals an extension to their workflow accessible via their mobile and tablet devices.
The apps operates seamlessly with the desktop workflow solution, SpeechReport, and ensures that professionals are able to integrate mobile working into their daily activities.
The first release of the G2 Mobile application was the sign-off app. It gave instant access to the authorisation of correspondence. It also enabled users to authorise documents, letters and notes immediately, significantly reducing turnaround times.
At the request of their customers, G2 Speech has now further extended the platform, adding digital dictation functionality.
The dictation app provides an overview of an individual's work list for the day and enables users to simply record dictations and send them to a secretary for processing.
The app has an intuitive interface with modern design. Due to the integration with the workflow solution, there's very little requirement for manual configurations, meaning the user can start to dictate immediately.
Settings for the app are based on the preferences of the department/team or organisation and are automatically configured. It is also possible to use external hardware, such as a Bluetooth headset for dictating a report.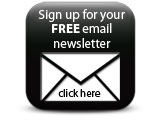 The G2 Mobile platform meets strict safety requirements to ensure data security. Sound files are not stored locally on the mobile or tablet and the app automatically logs out after a period of inactivity.
Companies