Fresh shades added to new Polysafe Wood fx collection
Relaunch features six new on-trend wood styles, some featuring a wider plank format for a more-contemporary look
Polyflor has announced the relaunch of its Polysafe Wood fx PUR sheet vinyl safety flooring with the addition of new high-clarity wood-effect designs.
Building on the established success of the classic designs within Polyflor's Wood fx range, a new series of six on-trend wood styles have been introduced, some featuring a wider plank format for a more-contemporary look.
The fresh additions to Polyflor's enlarged collection of 12 Wood fx designs are Oiled Oak, Sun Bleached Oak, Roasted Limed Ash, Tropical Pine, Aged Oak and Nero Oak.
Providing sustainable wet slip resistance in busy, public areas where there is a risk of water spillage, heavy commercial-grade Wood fx is suitable for high-traffic areas in the healthcare sector, such as front of house entrance areas, wards, nurses' stations, circulation zones, corridors, treatment and consultation rooms.
Ideal for creating a homely and nurturing ambience, these wood-effect designs are also suitable for use in dementia-friendly environments.
The Polysafe Wood fx range features imperceptible, built-in aluminium oxide safety particles integrated through the product's performance layer, providing virtually-invisible sustainable slip resistance. With added underfoot protection to meet duty of care requirements, Wood fx is fully HSE compliant, achieving 36+ on the Pendulum Wet Test and a low slip potential classification. As with all Polysafe products, Wood fx's slip resistance is assured for the guaranteed life of the product, meeting the 50,000 cycles abrasion test detailed in EN 13845.
Ease of maintenance in high footfall areas is important and Wood fx's cleanability is enhanced with Polysafe PUR, a cross-linked and UV cured polyurethane reinforcement to achieve superior cleaning benefits, improved dirt pick up as well as optimum appearance and colour retention levels. Suitable for hygiene-critical areas, Wood fx's flexible sheet format allows the product to be coved and welded at the seams to provide an impervious sealed finish.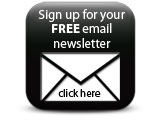 Tom Rollo, Polyflor's marketing manager, said: "As the UK market-leading safety flooring manufacturer we ensure our collections evolve to incorporate the latest flooring trends. Polysafe Wood fx PUR continues to be one of our most-popular safety flooring ranges, so by expanding the colour palette we can now offer more-contemporary designs options to customers specifying for projects in the healthcare sector."
Companies