Forbo launches new Tessera Cloudscape
Carpet tile is expressive, calming and reflective.
Forbo has launched the new Tessera Cloudscape range
With many businesses looking to take health and wellbeing to the next level, Forbo Flooring Systems has developed a new carpet tile that helps contribute to the creation of a more-relaxed and reflective working environment.
The soft and atmospheric patterns of Tessera Cloudscape, inspired by constantly-changing cloud formations, provide end users with a comfortable workspace, which encourages mindfulness and an opportunity to reconnect with nature.
Tessera Cloudscape's softly-textured look and feel is delivered through the clever use of a multi-height loop design that delivers calming aesthetics and provides comfort underfoot.
The collection consists of 16 naturally-inspired tonal colourways, which allow the creation of light, fresh and airy spaces where mindfulness, comfort and reconnection are key.
Janet Lowe, head of marketing UK and Ireland at Forbo Flooring Systems, said: "With everyday life becoming increasingly busy, we often risk losing touch with nature – and our only connection is to the sky above us.
The range creates a more-relaxed and reflective working environment
"When you look up to the sky it can be quite hypnotic, making you forget about your worries and be in the present moment. With this in mind, we designed Tessera Cloudscape with a view to bringing a sense of nature and calm into workspaces."
From the very-dark shades such as the moody Thunderbolt, to the pale tones (with higher LRVs) like Light Airs, the colourways have been designed to provide specifiers with a sophisticated colour palette.
Available in 50cm x 50cm tiles which can be laid non-directional or monolithic, Tessera Cloudscape can also be installed alongside Forbo's other popular carpet tile ranges, such as Tessera Layout, and Allura Flex Luxury Vinyl Tiles – meaning clients can easily create an integrated flooring scheme to cater for different demands within every work environment.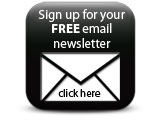 In addition to its unique look and feel, Tessera Cloudscape has a sound sustainable profile, with 62% recycled content by weight and meets the Ska rating criteria for M12 soft floor coverings.
Companies