Flu diagnosis set to be revolutionised by Enigma ML system
New diagnostic system could be available within a year
An innovative new diagnostic test for flu is being developed and could benefit patients round the world within a year.
Enigma Diagnostics, the spin-out company of Ploughshare Innovations, has successfully completed its analytical and diagnostic verification of its FluAB-RSV diagnostic assay on the Enigma ML system.
The organisation – which specialises in developing next generation rapid molecular diagnostic instrument platforms for decentralised and point-of-care settings – completed the verification at Guy's and St Thomas' NHS Foundation Trust in London and is set to finalise validation and CE marking of the test later this year.
Enigma installed a series of mini laboratory (ML) instruments at Guy's and St. Thomas' for use at the trust's Centre for Clinical Infection and Diagnostics Research (CIDR). Over the last few months, hundreds of clinical samples obtained from respiratory disease patients in Africa, were processed on the Enigma ML system and compared with data from the Luminex xTAG respiratory viral panel. The results highlighted comparable sensitivity and specificity between the two systems with the Enigma ML achieving negative predictive value (NPV) and positive predictive value (PPV) values of 100% for the FluB and respiratory syncytial virus (RSV) components of the assay. The system also achieved NPV and PPV of 97% and 100% for the FluA component of the assay.
The Enigma ML system is able to deliver PCR-based results from a raw sample over a time period of around one hour and the organisation is also working on the development of a series of multiplexed assays for the Enigma ML, including panel tests for respiratory viruses, multi-drug resistant tuberculosis and other respiratory infections, in addition to the FluAB-RSV test.
Chairman of Enigma Diagnostics, John McKinley, said: "Having achieved such an exceptional diagnostic performance on our Enigma ML system with the FluAB-RSV assay, we are now ready for validation and CE marking."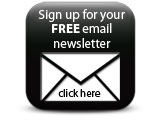 Consultant microbiologist and head of the centre for clinical infection and diagnostics research at Guy's and St. Thomas', Dr Jonathan Edgeworth, added: "This will provide an opportunity to influence the development of a testing system that has potential to benefit patients in the future."