Flexible vital signs monitoring from Riester
New range of monitoring systems for hospitals, clinics and other care settings
Riester has launched a new range of vital signs monitors aimed at hospitals, clinics, private practices and long-term care settings.
Available as wall, desk and floor-mounted models; the range include the RVS-100 and the RVS-200 systems.
The RVS-100 is an advanced vital signs monitor offering pulse oximetry, blood pressure and temperature measurements, with 'monitor', 'spot check' and 'triage' profile options.
With a high-performance touchscreen, it can communicate through a wired or wireless connection to a hospital's electronic patient record system.
Its highly-flexible, modular design offers many configurations and settings to suit the needs of hospitals and clinics, as well as private practices and long-term care settings.
The RVS-200 wall-mounted system offers a unique combination of an advanced vital signs monitor and a modular diagnostic station.
The flexible, modular design allows for many different configurations to suit individual needs and reduce instrument complexity.
Special features of both models include an 11-hour run time for the Lithium-ion battery, with 17 hours 'on' time, and an internal memory for 5,000 measurements for up to 1,000 patients. They also now have both FDA and CE registration.
Options for the RVS-100/200 include a thermal printer, a barcode reader, and wi-fi.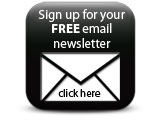 A mobile stand with storage basket is also available for the RVS-100.
Companies