Flagship international hospital to launch in London
VPS Healthcare acquires former Royal Masonic Hospital in major investment project
The Royal Masonic Hospital will be rebuilt to provide the new facility
A multi-million pound deal is to be signed on Monday by international care provider, VPS Healthcare, which is set to transform not only a London hospital, but the face of medical tourism across the globe.
VPS Healthcare's managing director, Dr Shamsheer Vayalil, will be signing the contract in a ground-breaking deal to acquire west London's Royal Masonic Hospital, which will soon become the centre for tourists to travel to the capital city for state-of-the-art medical care.
Originally built as The Hammersmith Hospital in the 1920s, thousands of servicemen were treated there during World War II. In 2002 it was acquired by the NHS before it shut again in 2006 and has remained empty until now. The Grade II listing will mean that the property will require very sensitive and careful restoration, but will create a distinctive luxury facility.
VPS Healthcare has acquired the former NHS trust-run site for an undisclosed sum from LIH Company and the hospital will be completely revamped, redesigned, and renamed to offer the latest and most-advanced medical treatments available anywhere in the world. Between 1,500 and 2,000 jobs will also be created in the innovative move, with the facilities bringing together the most-skilled medical and research staff available , making it not only a centre of excellence, but the hospital of choice for thousands of people across the globe seeking the very best in healthcare and treatments.
The centre will enable tourists to travel to the capital city for state-of-the-art medical care
The Grade II-listed building will become a 150-bed super speciality hospital that will be run by VPS Healthcare - an integrated healthcare provider with 12 operational hospitals, 7,500 employees and healthcare support services spread across the Middle East, Europe and India.
VPS Healthcare already owns a network of hospitals, medical centres, pharmaceutical manufacturing operations, an international pharmacy retail chain, and medical support services. It has around 600 doctors and paramedics including North American, European and is Australian board certified. VPS Healthcare surgeons perform over 50,000 surgical procedures and handle over 200,000 emergency cases annually.
Dr Vayalil said: "The UK has one of the strongest and most-productive medical research sectors in the world, contributing to patient wellbeing as well as supporting breakthroughs in science and economic growth. It has a worldwide reputation for excellence in innovation within its universities and is recognised for producing world-class scientists and clinicians.
"VPS Healthcare Group has been encouraged by the UK Government's ongoing policy to support health and pharmaceutical companies and we believe that our investment in this dynamic sector will not only ensure that we play a key role in supporting this initiative, but will also help to grow and develop the next generation of medical breakthroughs.
"This will be a flagship hospital for the UK and will create not only a centre of excellence for medical care in this country, but will also create links with the rest of the world and make it the go-to destination for patients seeking the very-best medical treatment and care. The hospital will be a symbol of a significant step in healthcare. From these advances, we believe medical tourism will be given a significant boost, and with VPS Healthcare's stronghold in the Gulf region, it will also play a major role in contributing towards this very specialist sector of tourism."
The London International Hospital, which is poised to open in 2017, will be a centre of excellence for the treatment of cancer and conditions of the heart and brain, among a number of other specialities. This will be the first time VPS Healthcare has ventured into the UK.
Medical Tourism is a lucrative source of income for the NHS. In 2010, 18 hospitals - those deemed most likely to be making money from overseas patients - earned £42m, according to researchers from the London School of Hygiene and Tropical Medicine and York University.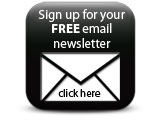 Medical Tourists and their families have also spent an estimated £219m on hotels, restaurants, shopping and transport in the UK.
Companies