Featherlight yet rock solid - the new operation system HS 5-1000
Haag-Streit Surgical launches new operating system for neurosurgery
The HS 5-1000 is the latest operating system for neurosurgery from Haag-Streit Surgical.
It comprises the servomotor-driven microscope, HS Hi-R 1000; and the exceptionally solid, flawless, stable and mobile floor stand, the FS 5-33.
Its modern features and unique SensoServo-Drive technology mark HS 5-1000 as the newest generation of the operation systems.
With enhanced stability and perfect damping, the FS 5-33 embodies the latest technology for perfect damping of vibrations and shocks. Notwithstanding a comprehensively-outfitted microscope and a fully-extended rotating arm, the operation system remains as stable as a breakwater rock.
Equipped with a maximum arm reach of 1.87m, a swing radius of 540°, and overhead capabilities, it allows work in the operating room to be unencumbered. Its enormous capacity for mobility also enables the HS 5-1000 to fit into even small theatres. The innovative castors are fitted with a central locking system and the brakes can be applied both manually and at the push of the button.
"HS Hi-R 1000 is the first microscope to be outfitted with this system," said Wiebke Ehrhorn, director of marketing at Haag-Streit Surgical.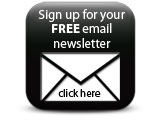 "It is supported by the 'fly-by-wire' technology, which is familiar owing to its use in the steering mechanism for aeroplanes. Sensors and handles (SensoGrips) are used to convey the drag pressure applied by the operator at the servomotors to the hinges of the microscope. It feels a little like moving a robot. The physician need only apply a little pressure to change the position of the microscope."
Companies