Europe's first full range of sustainable fibreglass window frames launches in UK
Boavista frames set new industry standards in sustainability, durability, and performance
Boavista offers Europe's first full range of fibreglass window frames
The window revolution has arrived, according to the company responsible for bringing to the UK Boavista, Europe's first full range of fibreglass window frames that set new industry standards in sustainability, durability, and performance.
The new range includes a tilt-and-turn, sash, casement and sliding window and door product, all of which are 100% recyclable and deliver longer lifecycles than uPVC and aluminium frames as a result of fibreglass's inherent qualities.
Boavista's rigidity also enables its sliding windows and doors to withstand single panes that weigh in excess of 250kg, which is approximately 150% than its aluminium and uPVC counterparts. This means that those wanting to incorporate glass as a major design feature no longer need to commission and fit specialist structural glass.
We now need to make the case for fibreglass and inform those who naturally turn to uPVC and aluminium just what fibreglass is capable of
Using the latest in pultrusion technology, Boavista's fibreglass frames are created by pulling resin-soaked glass fibres through heated dies – a process that only consumes 0.07 kilowatt to produce a linear metre of window frame weighing approximately 1kg.
The result is a frame with high thermal and acoustic properties that enables the window to retain heat while providing an effective barrier to sound.
On launching Boavista in the UK, Neil Puttock, managing director of Boavista Windows UK, said: "Boavista provides an alternative window product that offers those who use it the opportunity to contribute towards reducing the UK's carbon footprint without compromising on design, function, or form.
"From the perspective of an architect or homeowner fibreglass frames open up a world of possibilities by supporting adventurous designs that, up until now, have been prohibitive due to the cost associated with incorporating bespoke glazing solutions."
The product's hardwearing properties and rot and corrosion resistance are also expected to appeal to local authorities and facilities managers by reducing the cost associated with window maintenance, repair and repainting.
Puttock said: "There really is no comparison between Boavista and other window products currently on the market.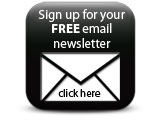 "We now need to make the case for fibreglass and inform those who naturally turn to uPVC and aluminium just what fibreglass is capable of."
A typical Boavista window
Companies