Empty healthcare properties taken care of thanks to property occupation solution
Simon Finneran, managing director of Ad Hoc Property Management, asks if its 'property occupation' model could help to solve the housing crisis at the same time as protecting empty healthcare buildings
Ad Hoc's property occupation model has helped the healthcare sector to deal with many ex care homes and other healthcare facilities by filling them with individuals while they go through a transitional phase
With a record number of doctor and nursing posts sitting vacant, combined with the cost of property charges for healthcare facilities rising rapidly; the future of UK health-related businesses looks anything but secure.
It is true that the closure rate for GP surgeries has reached a record high, with no signs of slowing down in the near future. In addition, GPs are under a lot of pressure to maintain their properties, often at a significant cost to themselves.
In fact, NHS property charges have risen up to 1000% in the last 12 months, with many GPs finding that some of these have been backdated at a cost of tens of thousands of pounds.
Alongside this, a significant amount of GP surgeries require maintenance, which often means GP owners are forced to foot the bill. Some of these buildings are in such terrible shape that the costly repair bills force GPs into closing down their practice.
While healthcare facilities across the UK continue to close, the net effect is that the local communities suffer.
In 2016 alone, 181 practices and 1,451 care homes closed, leaving many healthcare buildings across the country vacant. These buildings sit empty on large plots of land slowly deteriorating, which can be hazardous to the property owner and the community. <.p>
Simon Finneran
When buildings fall into disrepair, they become susceptible to problems such as burst pipes and pest and electrical problems, to name a few. Very easily, fires can start out of nowhere and commonly they spread to neighbouring property.
Vacant buildings are also not generating any sort of income for the owner, which makes paying for these costly repairs an even bigger issue. Additionally, empty buildings are a target for squatters and vandalism, resulting in them becoming a security risk.
What can be done about all these empty healthcare facilities? Are there solutions available that do not involve boarding up the property or leaving it empty until a decision is made around what is next? The simple answer is 'yes there are'.
To bring empty properties back to life such as ex-GP practices and care homes, organisations like Ad Hoc Property Management have developed a solution entitled the 'property occupation model'. This is designed to place individuals within empty properties where they can live at an affordable rate until they find something more permanent.
Although it does not enable families to use it, it is the ideal solution for individuals looking for a place to live in the short-term. It uses what is called a licensee agreement between the individual and the property guardian company, in our case Ad Hoc Property Management, which provides strict guidelines for both parties to adhere to.
The property occupation solution benefits all parties involved. It is ideal for such people as healthcare workers who may not be earning as much as they would like due to its affordability and capacity to provide a good quality living experience. In addition, it is not limited to any particular area, meaning it does not matter where you work; there will likely be a property available in a suitable location.
From a security perspective, each empty building that becomes occupied stops being a threat from such issues as squatting, vandalism, asset stripping and any other anti-social behaviour. There is also the positive impact this has on the housing crisis; by filling empty buildings with people, termed Guardians, this solution is not only able to make use of properties that previously had no purpose, but also it can reduce the need for so many new houses.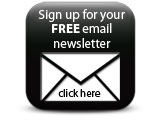 As an example, Ad Hoc has helped the healthcare sector to deal with many ex care homes and other healthcare facilities by filling them with individuals while they go through a transitional phase. This has benefitted the people that are living there, the owners of the properties, and the local communities. A win-win for everyone involved.
The approach can protect buildings from vandalism, damage and squatters and provide much-needed accommodation for key workers
Companies