Elymentz messaging app helps doctors to communicate
New technology helps medical personnel to exchange diagnoses, share images, videos, voice notes and discuss cases in any language
Elymentz is helping to enhance patient care all over the world by allowing doctors of all nationalities to communicate in their own languages.
By helping medical personnel to exchange diagnoses, share images, videos, voice notes and discuss cases with on-the-fly translation services, Elymentz can unite the medical world and improve outcomes for patients across every continent.
The exciting new app has a multitude of features that medical professionals can use to communicate. Image and video sharing can help with diagnosing rare cases, while voice messaging can help doctors and consultants overcome the difficulties relating to time-zones. If both users have the Elymentz app installed, they can also talk for free without having to buy an expansive international calling plan.
Nikhil Sharma, chief executive and founder of Elymentz, said: "Elymentz has already proven itself as a useful tool for business and personal use – now we're seeing examples of it helping the medical community. Doctors all over the world can communicate using the platform, trading information, sharing their professional opinions and helping to improve outcomes for all of their patients.
"The robust and multifunctional app could prove useful, not just in the medical industry, but for any number of different industries and sectors all over the world – it's flexible and versatile, and our users are already harnessing its potential!"
Elymentz is set to be a popular resource for doctors in the developing world, where communications aren't as sophisticated. In crisis situations, like the recent Ebola outbreak for example, doctors within the affected area would be able to communicate with those in other countries without breaking any quarantines, seeking advice or information as they need it. On-the-fly chat translation services mean that users can even break down language barriers, which could be crucial when doctors from all over the world are flying in to help those afflicted.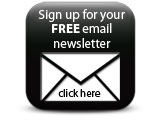 The app is free to download, and it's free to communicate with other Elymentz users. Features include call forwarding, so doctors can pass on callers to their colleagues; call scheduling; and the ability to send locations, images, video and text in the standard messaging feature.
Companies