Dolphin supplies wall hoist for learning disabilities centre
Solution improves comfort and enhances dignity for residents
Dianne Saunders with the newly-fitted hoist
Dolphin Mobility recently played a vital role in the £1.8m redevelopment of the Waterside Day Service in Stoke-on-Trent, which transformed the way services are provided for adults with complex learning disabilities in Stoke and the surrounding area.
During the planning stage, the comfort and dignity of the service users was paramount in the minds of all concerned, and none more so than when it came to bathing and toileting.
Day manager, Dianne Saunders, said: "We required a solution that would ensure our service users were comfortable and retained their dignity, while also allowing all the necessary moving and handling criteria to be met from a staffing perspective."
Following several months of researching companies in the North West, Saunders met with Dolphin Mobility Manchester and was shown the HandiMove Wall Lift Hoist.
"We knew a tracked hoist would be unsuitable as the ceilings are quite low, while a mobile hoist would take up too much space within the care suites," she said.
"When we saw the wall hoist it was a 'light bulb' moment as it was the perfect solution for transferring users from a wheelchair to the toilet and then the changing bed."
The HandiMove Wall Lift Hoist has been designed for use in confined spaces where tracked or mobile hoists are unsuitable. The telescopic arm of the wall lift can extend the radius of its arc from 900mm to 1300mm (354ins to 512ins) which ensures the user can be easily transferred from their chair to the toilet or changing bed, as is the case at Waterside. When not in use the arm folds flat to the wall ensuring minimum space is taken up.
The services at the centre have been designed to meet specific needs of adults over the age of 18, such as those who use fixed, moulded wheelchairs or those with very limited sensory awareness. There are currently 224 adults with severe learning disabilities in the city and 832 with moderately severe learning disabilities - these figures are set to rise to 245 and 907 respectively by 2030. Statistics also show there are more than 1,000 children with disabilities in city schools who would benefit from specialised supportive services as they move into adulthood.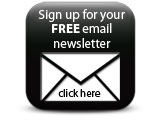 "Waterside currently helps 59 people aged 18-64 for an average of four days a week. The new facility is continuing to develop by working in partnership with children's services to provide an 'outreach 'service at Waterside. Plans to make the facility available to the wider population are ongoing.
Companies