Demand pouring in for Adelphi's Apollo Liquid Viewers
The liquid inspection units are popular in laboratory, hospital, research and pharmaceutical environments, and provide a simple method of detection for any visible particulate contamination present in clear liquids contained in ampoules, vials and bottles
Adelphi's Apollo II
Following the recent revamping of one of its most popular product ranges, the Apollo Liquid Viewers, Adelphi Manufacturing is now dispatching to meet the influx of new demands.
These simple liquid inspection units are popular in laboratory, hospital, research and pharmaceutical environments, and provide a simple method of detection for any visible particulate contamination present in clear liquids contained in ampoules, vials and bottles.
The Apollo I Liquid Viewer now has a hygienic stainless steel frame adjustable to suit individuals' preferred working height, uses a LED light source for 25-year bulb life, and now is supplied with a convenient storage bag.
The Apollo II has seen an unprecedented increase in demand since its reworking, and its simple yet innovative features now include:
An adjustable lamp unit for comfortable working height
Two low energy LED lamps with 25-year bulb life
A fold up frame for space saving and easy storage and transportation
A removable diffuser for use with coloured glass
Intuitive assembly with no tools required
Multi-voltage (100 – 240v) for worldwide use
The unit is operated by simply swirling each individual container in front of both panels, and observing for any particulate contamination unintentionally present in the solution. In front of the black panel, light coloured particulates will be visible, and in front of the white panel, dark coloured particulates will be visible. The Apollo II also conforms to European Pharmacopoeia Specification 2.9.20, which assures clients of a high quality standard and takes the hassle out of purchasing.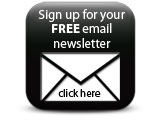 Technical Director Jeremy Hart who oversaw the redesign comments that "the simplicity of the design is what makes the Apollo range such a success; client feedback has been 100% positive, and the orders are flying in. At Adelphi we are committed to excellence, reflected in the design's conformation to a quality standard held throughout Europe, which means that customers can buy with confidence".
Companies