Daray launches premium LED light for dental industry
QiLite combines high quality lighting and functionality in bugbusting system
QiLite from Daray
Medical lighting solutions provider, Daray, has released a new premium LED light for the dental industry.
The QiLite follows on from the success of Daray's BiLite, a unique twin-beamed halogen dental light that was launched more than 30 years ago and fast became the dental industry's light of choice. Similar to its predecessor, the QiLite produces a rectangular light-patch, using four LEDs rather than two halogen bulbs to offer advanced Quad Beam technology.
Phillip Wright, Daray's managing director, said: "The QiLite provides dentists with an unparalleled combination of high-quality lighting and functionality on a spring-balanced arm that can be moved and adjusted quickly with just one finger."
Daray's latest offering utilises NviroLED technology and can produce an intense 15W beam – equivalent to a 75W halogen beam – with a maximum light intensity of 32,000 lux. The QiLite also offers improved energy efficiency and a longer life light-source.
The QiLite can accommodate a variety of dental techniques thanks to an improved triple-axis range of movement and new ergonomic support arms which can be easily manipulated with one finger. The QiLite can be both ceiling and wall mounted and is also available as a mobile unit.
Wright said: "Given the stringent hygiene standards of modern healthcare, it is incredibly important that all fixings within a surgical environment can be easily disinfected to maximise cross-infection control. The QiLite features Bio-Protect antimicrobial paint coating meaning the light is incredibly easy to clean and maintain. Its styling also eliminates all finger traps, making it one of the most hygienic dental lights available."
The QiLite incorporates a contact-free inductive switch control which enables the light to operate without being physically touched, further reducing the risk of cross infection. By moving a hand under the head it will switch the light on or off, and moving hands closer or further away will vary the light intensity.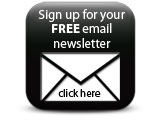 QiLite complies with BS EN 60601-2-4-1 and is manufactured at the company's factory in Swadlincote, Derbyshire.
Companies