Cyprus latest to adopt copper touch surfaces
Infection Control | Patient Experience
Nicosia General Hospital leads the way by installing copper touch surfaces in ICU
Nicosia General Hospital has replaced touch surfaces in its ICU with copper alternatives
The growing popularity of copper touch surfaces as a first line of defence against healthcare acquired infections has reached overseas with the announcement of an installation at the Nicosia General Hospital in Cyprus.
The country's largest state hospital, it has become the first on the island to make the move to enhance infection control through the adoption of bug-busting copper fixtures and fittings in its intensive care units (ICUs), where some of their most vulnerable patients are cared for.
One of its largest private clinics, Cyprus Apollonion Clinic, has also implemented copper in its ICUs as an added infection control measure.
Cyprus was famous in antiquity for its copper resources, and is the origin of the name by which we know the red metal today. Described in Latin as aes Cyprium - 'from Cyprus' - the phrase was shortened to cuprum, giving rise to the word 'copper'. Given these ancient ties, the very latest use of copper to augment existing infection prevention protocols is particularly apt.
The implementation of antimicrobial copper constitutes an innovative activity with great potential for decreasing infections and therefore having a positive financial impact on an ICU's operation
Copper's hygienic properties were known to, and exploited by, the Ancient Greeks, though it is only recently that laboratory testing and clinical trials in hospitals around the world have demonstrated the metal's ability to rapidly kill a wide range of pathogens threatening public health today, such as MRSA, C.difficile, E. coli and VRE.
Copper shares its antimicrobial efficacy with many copper alloys including brass, bronze and copper-nickel. This means a wide range of frequently-touched surfaces in the hospital environment can be replaced with hard-wearing antimicrobial copper, available in a range of colours and able to continuously kill bacteria, viruses and fungi, inbetween regular cleaning.
Items upgraded to antimicrobial copper in the Cyprus facilities include frequently-touched surfaces such as bedrails, trolleys, door handles, push plates, nurse stations and IV drip poles. The installations were completed earlier this year, and microbial levels on many of the items are being monitored and analysed by Aretaieion Hospital's Microbiology Laboratory.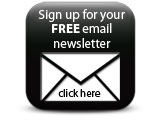 Dr Panos Efstathiou of the Greek Ministry of Health's National Health Operations Centre said of the move: "The implementation of antimicrobial copper constitutes an innovative activity with great potential for decreasing infections and therefore having a positive financial impact on an ICU's operation. The opportunity to generate ongoing operational savings is especially important during today's recession."
Cyprus Apollonion Clinic has also fitted bug-busting fittings
Companies