Cost-effective solutions for upgrading security during hospital refurbishments
Jeremy Cassady of Securikey explains the importance of installing effective security equipment in hospitals and medical centres that have undergone refurbishment
In this article, Jeremy Cassady, managing director of Securikey, explains the importance of installing effective security equipment in hospitals and medical centres that have undergone refurbishment, explaining that security risks will often need to be reassessed as a result of any work
Even after appropriate measures have been put in place, security risks will need to be reassessed as a result of any refurbishment work, especially if the hospital is being extended or new access points are installed
According to an article in a leading daily published earlier this year, there have been at least 2,130 incidents of theft in just 11 UK hospitals over the past three years. Jewellery, mobile phones, watches, purses, electronic devices, and money are all among the items that were stolen.
However, Norfolk and Norwich University Hospitals Trust, which treats more than 700,000 patients a year, only reported seven thefts in the last three years. According to the trust, this was due to the extra caution that is paid to hospital security and safe-keeping measures such as access door control.
Selecting, sourcing and installing effective security equipment should always be taken into special consideration within hospital buildings. Even after appropriate measures have been put in place, security risks will need to be reassessed as a result of any refurbishment work, especially if the hospital is being extended or new access points are installed.
Fortunately there is a wide range of low-cost safety and security solutions available designed to meet any requirement, ensuring that hospital security is not compromised as a result of refurbishment work.
Convenience without compromise
Those in charge of security in hospitals will always want to implement the mos- convenient and effective methods of keeping patients, staff, and their belongings safe, as time-consuming security measures can lead to their being used intermittently by staff or even disregarded altogether. Because hospitals have a high turnover of traffic, access control is one of the primary concerns.
One simple, practical and user-friendly solution is to install a master key solution. Master keys allow selective keyholders access to multiple doors using the same key, offering maximum convenience by eliminating the need for excessive quantities of keys while keeping unauthorised visitors out.
Any door with a euro profile cylinder key lock can become part of a master key system and installation of new cylinders can be arranged as part of a larger refurbishment project to ensure both existing and new doors can be accessed. Leading suppliers such as Securikey further expand the possibilities by offering a 'one key' option that extends to other security items such as key cabinet ranges, safes and secure post boxes. All, or a combination of these products, can ensure security measures are effectively used by key holders, thereby enhancing hospital security.
Access without a key
Another popular and highly-effective access control solution within hospital environments is the digital lock door. As with the 'one key' euro profile cylinder, digital door locks can be installed on new or existing doors as part of an ongoing refurbishment project. As they require no additional hardware and are completely self contained, they are quick and easy to fit as well as being ideally suited for retrofit on a small budget.
Digital door locks offer a simple solution compared to 'high tech' electronic access control options such as biometric fingerprint readers. As a result there is little that can go wrong and digital door locks purchased from a reputable supplier can last for many years. In addition, once installed, they can be reprogrammed at any time so security can be instantly reinstated if compromised or if there is a changeover in hospital staff.
Electronic safes
When updating hospital security measures in conjunction with new building works, safes and security cabinets should not be overlooked as they are a vital component in ensuring the safekeeping of valuables for patients and staff as well as items such as controlled drugs.
Clear visibility and awareness of one's surroundings go a long way towards preventing injuries and increasing the awareness of any potential criminal activity in hospitals
If security measures are being reassessed as a result of refurbishment works, some may choose to upgrade existing safe locks with an electronic alternative, as these can offer additional functionalities to meet specific requirements. One of the advantages offered by many types of electronic lock is they allow for multiple user codes as well as providing an audit trail, so use of the safe by hospital staff can be carefully monitored. An electronic safe lock also offers flexibility as the combination code can be changed at any time. Unauthorised access is very unlikely as many locks enter lockdown mode after a few failed attempts and are disabled for five minutes before allowing anyone to enter another pin, so security is assured while ensuring full accountability by hospital staff who are authorised to access the safe or cabinet.
Reflecting on safety
Depending on the extent of a refurbishment project, areas of a hospital can change dramatically in terms of space configuration. With the high level of foot traffic in hospital buildings, particularly in corridors and waiting rooms, convex mirrors are a popular and inexpensive safety measure to counteract any risks in these areas. Because they have wider fields of view than other reflective surfaces like flat or concave mirrors, they improve surveillance and eliminate blind spots to enhance safety, security and operational efficiency.
Clear visibility and awareness of one's surroundings go a long way towards preventing injuries and increasing the awareness of any potential criminal activity in hospitals. However, it is important to choose the right convex mirror for each application, as UK and European legislation requires that certain standards are met. An established supplier will be able to provide valuable information to ensure that the mirror complies with all the latest regulations.
Convex mirrors are an inexpensive safety measure
Knowledge is key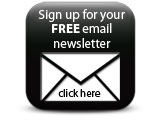 It is very important for hospital management to make the right choice when choosing and implementing effective security measures, so they can minimise any new risks that may arise without adversely affecting their budget. Trusted security equipment manufacturers are well placed to share their expertise as they can recommend solutions that are inexpensive as well as being compliant with all relevant legislation and the standards that may be required by insurance companies. Advising with an expert in the field is always recommended to save time and costs.
Companies