Construction specialist Stepnell awarded £6.6m care home scheme
New building, designed by DWA Architects, will feature energy-efficient LED lighting and combined heat and power source
An artist's impression of the Bromsgrove development
Care home construction specialist Stepnell has been awarded a £6.6m contract to design and build a four-storey, 81-bed care home in Bromsgrove, Worcestershire. Working with independent health and social care provider Care UK, Stepnell will build the care home on the former site of Bromsgrove's Drill Hall. The project will form part of a larger residential scheme developed by sister company Aspen Retirement.
The care home will be divided into four nursing groups, each of which will be equipped with resident lounges, dining rooms and self-contained accommodation to deliver high-quality care while supporting and encouraging residents' independence. Communal facilities include a hair salon, café, family rooms, a small cinema and laundrette, while dayroom lounges and dining rooms are spread across all floors. Residents will also be able to enjoy the outdoors in a communal garden.
Residents will have access to a communal garden
The new building, which has been designed by DWA Architects, will feature energy-efficient LED lighting and combined heat and power source (CHP), which makes use of heat energy usually wasted in other energy systems. This will reduce energy consumption and help keep running costs low.
'Our project team are proud to play their part in creating a fantastic new care facility which will enable future residents to live and enjoy their lives to the full,' says David Berry, Stepnell contracts manager.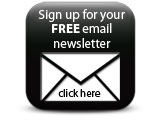 The 81-bed home will be one of two Stepnell developments at Aspen Retirement's care village development. Alongside the care home, Stepnell, in partnership with Bromsgrove District Housing Trust, is building 26 mixed tenure apartments with private garden for residents aged 60 and over. The apartment scheme is due for completion this month.
Companies