Cistermiser showcases water temperature monitoring platform
Facilities | Infection Control
LinkThru automatically checks water temperature and flow events in pipework systems, reducing the risk of infection
LinkThru was launched last week at Healthcare Estates
Washroom controls expert, Cistermiser, has launched an innovative new water temperature monitoring platform, LinkThru, developed for hospitals and other healthcare sites.
The platform automatically checks the water temperature and flow events in pipework systems every five seconds, with the results accessed via a user-friendly portal.
This invaluable 'real-time' data supports estate personnel's water monitoring and provides alerts to high-risk water temperatures, which can be a critical indicator of the potential for growth of water borne bacterium such as Pseudomonas aeruginosa and Legionellosis (legionella).
Trialled in major hospitals in London and Birmingham, it saves estates personnel having to record readings manually at multiple sentinel locations, which can be resource heavy and time consuming.
Instead it relays the results to 'the cloud', from where they can be accessed via the portal on the user's computer, tablet or smartphone.
Cistermiser technical director, David Meacock, said: "Our new system raises an alarm only when there is an exception to be checked. This avoids swamping the user with unmanageable volumes of data but full reports can be drawn off at any time, for example, for presentation to a regulator."
The platform was developed over two years following extensive consultation with maintenance and engineering personnel.
LinkThru consists of three elements: a Temperature Monitoring Unit (TMU), which is connected to the pipework and transmits the data; a wireless network that sends data to the cloud; and the data and analytics that are accessed through the portal.
The platform was developed in conjunction with Internet of Things software developer, SPICA Technologies.
Designed to be retrofitted, the TMU clamps quickly and easily onto pipework, on a washbasin, behind a panel, under a sink, on a sluice or by a boiler, and comes with a battery life of up to five years.
It can be used in a single building or a group of buildings and, apart from hospitals and other healthcare premises, is suitable for sports stadia, concert venues, universities, hotels and commercial properties.
Meacock said: "The LinkThru interface has been designed so that no matter how big your hospital site is and how many buildings you may have; the overarching data is easily viewable.
"At any juncture, you can see how many outlets are being monitored and how many are presenting a high, medium or low-risk temperature or flow event."
Cistermiser showcased LinkThru at Healthcare Estates 2017, held last week in Manchester, along with other washroom control products, including its motion sensitive Sensazone system.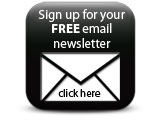 Sensazone has been designed to respond to movement in the washroom and effectively control and manage a washroom's total water supply, lighting and extractor fans, saving energy and water thereby reducing running costs for estate managers.
Companies