Change your nominated pharmacy anytime, day or night
Dimec launches UK-first innovative update to prescription collection app
Patients can now change the pharmacy from which they collect their prescriptions
Dimec, supplier of a GP integrated pharmacy app, has announced the first UK service to enable patients to choose any high street pharmacy to collect their prescription.
Dimec links phones directly to NHS GPs and pharmacies, enabling patients to pick where to collect their medicines at the touch of a button.
Prior to this, patients were required to contact their GP or pharmacist to request to alter their place of collection.
In this update, patients can view and select high-street pharmacies based on their current location, their home address, or by scrolling around the integrated map.
High-street pharmacies are presented exactly as they are disseminated by the NHS Organisational Data Service.
chief technology officer and co-founder, Andrew Bailey, said: "We've been working exceptionally hard with our team, NHS Digital, and GP system suppliers to get this new feature live.
"This has taken a long time, but we're very excited, and, as pharmacists, we're proud to offer this unique patient-focused service which sets the foundation for so much more".
p>
Founded in 2013 by Keele University graduates, Bailey and Chris Turner; the Dimec App has transformed through many guises in its quest to meet the ever-changing demands of its patients.
From its founding five years ago, the App has been redesigned, rebuilt and rebranded to enable users to engage with a whole host of new and intelligent features.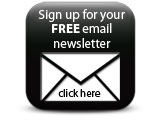 Now, with the ability to change the pharmacy, the App can enter a new chapter in its development, enabling Dimec to relaunch the rebranded, redesigned App in the coming months.
Companies