Carbon reduction in the NHS: News in brief
Tree planting mitigates impact of development
TV GARDENER and broadcaster, Alan Titchmarsh, was the guest of honour as 48 trees were planted around the site of the recently-redeveloped Royal National Orthopaedic Hospital. The trees were planted as part of the NHS Forest project, a national programme that aims to improve the health of staff, patients and communities through increasing access to green space on, or near to, NHS land. The target is to plant 1.3 million trees - one for every NHS employee. Titchmarsh planted the trees in Bolsover Street to create a green pedestrian corridor from the hospital to Regents Park. The event also saw the return of two elm trees to the street - last present in the 1850s. Helen Duncan, senior sister, said: "Working in an environment where there is some greenery is a big improvement to our surroundings, which will not only benefit our staff, but patients visiting the centre as well."
Recycling deal for BMI Healthcare
IT DISPOSAL and recycling company, PRM Green Technologies, has secured a three-year contract with BMI Healthcare. PRM will perform quarterly collections from BMI's 73 sites in compliance with Waste Electrical and Electronic Equipment (WEEE) directives. The deal was won in partnership with Orchid IT and PRM will further assist Orchid to deliver an end-to-end compliant solution. Tim Hawkins, PRM director, said: "This is an excellent opportunity for us to continue to grow the concept of our business, while securing more jobs for the future. The ability to continue to grow and be able to provide much-needed employment is a massive boost for the local economy. This contract confirms that we are moving in the right direction, while ensuring a greener future for the industry as a whole." Dan Morgan, IT director for BMI parent company, General Healthcare, added: "This is an excellent and cost-effective method of disposing of our old IT equipment in an environmentally-friendly manner. The combination of Orchid's quality customer service and PRM's expertise are perfect for BMI."
New boilers a boost at Sutton Hospital
A NEW £115,000 boiler system at Sutton Hospital is set to reduce carbon emissions, save money on energy bills and help keep patients warm. The three new boilers, which have been funded by the trust's annual capital investment programme, are so efficient they will reduce its carbon footprint by 75 tonnes every year - enough to run 75 cars for 12 months or heat 24 average-sized homes. Nick Gorvett, director of corporate infrastructure, said: "These boilers are brilliant. They're super efficient and they're helping to keep our patients nice and comfortable, whether they've come to Sutton for an operation or a routine appointment. We are committed to keeping our carbon footprint to an absolute minimum and these new boilers are just another step in the right direction for us." It is estimated the technology will save £10,000 in the first year alone. Gorvett said: "Every penny that we save on our energy bills will go straight back into funding new equipment or improving our services for our patients. And, of course, by replacing our boilers with new models, we have significantly reduced the chance that we'll need to pay for maintenance. We all know how costly it can be to repair a boiler, so that's great news, too."
SDU takes over Good Corporate Citizenship model
THE NHS Sustainable Development Unit (SDU) has taken ownership of the Good Corporate Citizenship Assessment Model. Following the closure of the Government's independent watchdog, the Sustainable Development Commission, the SDU has taken over responsibility for the model, which offers a self assessment test enabling organisations to look at their sustainability progress in all areas from procurement to community engagement. An SDU spokesman said: "Signing up to, or regularly taking part in, the initiative is one of the four main principles of the NHS Carbon Reduction Strategy. We recommend the model to all trusts who are interested in saving money and putting social, economic and environmental considerations at the heart of their decision making.
GEM steam traps help save energy
Our initial carbon reduction targets were very much in line with those set out by the NHS as a whole, but we are now aiming to go somewhat further than we are actually required to do via a whole range of measures
SALISBURY District Hospital is saving approximately 10% of its steam consumption following the installation of Thermal Energy International's GEM venturi orifice steam traps. A total of 70 GEM traps have replaced traditional thermodynamic steam traps, ensuring that the hospital is working towards the Government's mandatory performance targets for the NHS to reduce CO2 emissions by 10% from 2007 to 2015 in new and existing buildings. In 2009, the hospital's average steam consumption was around 295 tonnes per month, with the lowest figure recorded at 282 tonnes. Following the installation of the GEM traps in 2010, the average steam consumption was reduced to 265 tonnes per month, with the lowest monthly recorded figure dropping to 252 tonnes. Savings in energy alone will enable the hospital to receive a payback on the installation in just 18 months. "Obviously our initial carbon reduction targets were very much in line with those set out by the NHS as a whole, but we are now aiming to go somewhat further than we are actually required to do via a whole range of measures", said George Atkinson from Salisbury NHS Foundation Trust.
Conference to discuss whole life carbon reduction
AN EVENT is being held next month to give practical advice on tackling whole life carbon in healthcare buildings. With increasing pressure on the construction sector to reduce emissions, understanding whole life carbon - taking in design, construction and decommissioning of buildings as well as their maintenance and operation - is becoming more important. With this in mind, Whole Life Carbon: The Sum of the Parts is being organised by carbon reduction company, Sustain, and partners Constructing Excellence South West and Future Foundations aimed at sustainability managers, designers, specifiers, contractors, manufacturers of construction products and technical managers. It takes place on 12 May at the Bath Guild Hall in Bath and topics will include how emerging government standards will affect the construction industry, examples of how construction companies are tackling whole life carbon using real life case studies, and practical steps to help companies improve their performance in this area. Speakers include Matt Fulford and Craig Jones from Sustain, Professor Geoff Hammond from the University of Bath, Thomas Store from Constructing Excellence, and Craig White from White Design. Click on the link below to find out more.
Trust appeals for 'green champions' to lead strategy
BOSSES at the University Hospitals of Morecambe Bay NHS Foundation Trust are looking for staff to become 'green champions' as they step up their bid to cut carbon emissions by 50% by 2050. In line with new environmental targets , the trust wants employees to take a lead in helping implement energy-saving methods. A trust spokesman said: "A Green Champion is a staff member who takes on, as part of their role, the responsibility of driving down energy usage by changing work practices, encouraging colleagues to get involved and looking for new opportunities to reduce energy further. So far we have had a great response."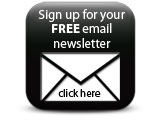 ALSO IN THE NEWS: Portakabin has achieved re-accreditation to ISO 14001 - the internationally-recognised standard for reducing impact on the environment.
Companies