Camira launches new product, Manila
Combining high-performance vinyl with a textile texture
Camira has launched Manila
Camira has launched its newest product for the healthcare market.
Manila is a high-performance vinyl with a textured detail appearance that mimics the look of a woven fabric.
As an environmentally-preferable phthalate-free vinyl, Manila is suitable for high-demanding and healthcare environments both for its performance as well as its attractive printed design.
It is available in 18 colourways and the well-balanced palette ranges from delicate tones inspired by nature to brilliant sharper brights for a more-striking look.
Ideal for the most-demanding environments, it provides optimum performance, safety and cleanability.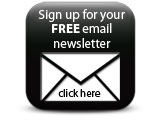 The 100% PVC surface provides superior strength and when supported with the 100% knitted cotton substrate, creates stretch for ease of upholstery.
Companies