Cambridge University Hospitals appoints new Chief Operating Officer
Sam Higginson is currently working at the Department of Health as Director of Strategic Finance
A new substantive Chief Operating Officer (COO) has been appointed at Cambridge University Hospitals NHS Foundation Trust.
Sam Higginson is currently working at the Department of Health as Director of Strategic Finance; before that he worked at University College Hospital in London as Director of Strategic Development specifically on the service strategy for the organisation, capacity planning across the Trust's six hospitals and working closely with NHS partners in the development of new models to deliver service change.
'Cambridge University Hospitals has some fantastic clinical outcomes, great staff and a set of strong local partnerships, and I am really looking forward to getting started in early 2017,' Higginson said.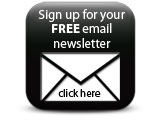 'Sam brings a wealth of experience at the centre of the NHS and the Treasury, coupled with roles in the provider sector. He also brings strong working relationships with a number of our key stakeholders and in-depth knowledge of the STP and specialised commissioning worlds,' Chief Executive Roland Sinker added. 'I know his range of skills will be of great benefit to CUH as we move forward.'