Building Better Healthcare Awards 2013: Your guide to the Award for Best Collaborative Arts Project
Facilities | Patient Experience
Your guide to entering this year's competition
Ferndene Children and Young Peoples Centre in Northumberland picked up the award for Best Use of the Arts in 2012. The judges will be looking for a project with a similar impact in 2013
This week we continue our guide to entry for this year's Building Better Healthcare Awards.
The Patient Experience class this year features three categories, the first of which is the Award for Best Collaborative Arts Project .
This will recognise an arts project that has had a measurable positive impact on the patient and staff experience within a healthcare environment. The judges will be looking for a programme that involves the healthcare provider together with patients and other key stakeholders including local communities.
All entries must show evidence of cross-party involvement, with testimonials and feedback from users. Entries can involve performance, literary and visual artwork including installations.
Entries must also meet the following criteria:
Demonstrate cost-effectiveness
Integrate the arts into the patient environment and/or patient treatment pathway
Provide clear evidence of evaluation and positive impact
Provide access to the arts within a relevant and fitting environment
Encourage involvement among patients, staff and visitors
The project should be able to be replicated or multiplied for the benefit of the wider healthcare sector
Where the artwork being entered is static, careful consideration must be given to placement, location and lighting and where it involves expressive arts, these must encourage the participation of patients and/or staff and be carried out in a suitable environment.
When making their decision the judging panel will be looking for projects that were completed between 1 January 2012 and 1 June 2013.
Entries will need to sum up the scheme in 500 words or less, being sure to address how it meets the criteria the judges have set out for the specific category. Click here for the criteria.
This overview of your entry is your only chance to grab the attention of our judges. Therefore, failure to cover all of the points laid out in the criteria could result in your entry not making the shortlist. The judges can only make their decision based on the information you put in front of them.
Accompanying images should illustrate the issues outlined in your written submission, with actual pictures of the artwork in situ. Our judges are some of the most widely respected in the field of building design and the patient experience, so they will be looking closely at the overall impact the design has on staff, patients and visitors.
Previous winners in this category have included Ferndene Children And Young People's Centre in Northumberland, which was singled out in 2012 for a countryside-based arts theme that permeated both the inside and outside of the building – a facility for young people with complex disability and mental health issues.
Picking it as their winner, the judging panel said: "This shows a wonderful use of art in a facility for young people which is age appropriate and where the artwork is really integrated well into the building. It is also one of only a few examples where the artwork is evident both inside and outside."
In 2011 the prize went to Guy's Hospital cancer day unit for Illustrating the Journey, an arts programme designed around the theme of the patient journey. As part of the scheme resident artist, Heather Barnett, and writer, Will Holloway, worked with patients to explore the feelings and emotions experienced during their treatment. The resulting design was inspired by the surrounding skyline of London as well as more distant vistas and word play is used on different media including bespoke wallpaper, glazing and privacy panels.
Category head judge, Sarah Waller, said: "What they managed to produce is something exceptional and that does not happen often, even when there is a lot of funding behind a project. It's about the facility and the patients and it has been delivered within a design that is respectful."
Do you think you have a project that could qualify for the Award for Best Collaborative Arts Project ? If so, click here read more about this year's event and all the categories, and to submit your entry. The closing date is 28 June and each entry costs just £99 plus VAT. You can enter as many categories as you wish, but entries must be adapted to suit the particular category being entered.
Click here to see all the winners from 2012 and the reasons they were singled out for praise by our judges.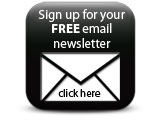 If you need further help or advice on your entry call Jo Makosinski on 020 7193 8083 or email jom@hpcimedia.com. There are also some exciting opportunities to sponsor awards and to exhibit at the champagne reception that will be held prior to the awards ceremony. To discuss a tailor-made package, or to book your seat at the ceremony, contact Stephen Fontana by email at stephenf@hpcimedia.com or call 020 7193 1641; or Ali Badr alib@hpcimedia.com or call 020 7193 6654.
Companies