Bristol Maid introduces a new storage solution
New storage solution, which is suitable for modular trays and baskets to maximise storage space, organisation and improve productivity
New storage solution released suitable for use with HTM71 — 600 x 400 mm modular trays and baskets. Available as static or mobile units and configurable to maximise storage space, improve organisation and productivity.
Frames feature a bolted anodised aluminium construction, with trays & baskets supported on adjustable moulded plastic runners, offering access to contents in two positions (straight — 5 degrees / angled — 25 degrees). A unique pass through feature on the runners allows the rack to be used on either side.
Adjustable feet allow static units to be levelled on uneven floors, whilst 50 / 80 mm castors allow units to be moved when cleaning.
This flexible system is compatible with FIFO inventory accounting practices and allows use with RFID or barcode scanners.
Bristol Maid offers a full design and installation service
assessment of storage requirements through a full site survey
room layout design, maximising storage space whilst offering logical flow
installation using our own trained engineers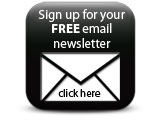 Click here for more information or alternatively contact the customer services team to arrange for a copy to be sent out or schedule a visit from your Regional Sales Representative.
Companies