BridgeHead Software strengthens engineering team
Crispin Jewitt joins team as software engineering manager
BridgeHead Software has announced the appointment of Crispin Jewitt as software engineering manager to lead the development of the company's Healthcare Data Management (HDM) solutions.
As well as being directly responsible for managing BridgeHead's team of software engineers, predominantly based out of the UK headquarters, the role will see Jewitt oversee the software development lifecycle of BridgeHead's Independent Clinical Archive, HealthStore, and RAPid data protection offerings.
As data explodes with the increasing prevalence of medical images from multiple clinical departments; the adoption of the Electronic Health Record (EHR); the move toward 'paperless' environments; and the general uptake in office productivity suites; healthcare continues to present a growing market opportunity for the company.
Commenting on his appointment, Jewitt, said: "I get a great sense of personal satisfaction knowing that I will add real value to patient care while working for a highly-respected company in the global healthcare technology sector.
"Digital healthcare is a vibrant and dynamic market and BridgeHead's singular approach to data management will continue to help healthcare organisations leverage one of their most-strategic assets, their patient information."
He added: "With increasing demands across healthcare economies for the access and availability of all data connected to a patient, BridgeHead's Independent Clinical Archive (ICA), HealthStore, is very compelling. It helps organisations to deliver joined-up care across various, disparate healthcare departments and facilities. BridgeHead's RAPid data protection solution is a comprehensive solution that helps healthcare organisations recover systems and data in the event of corruption, deletion, outage or disaster. I'm excited to be part of the evolution of both of these solutions.
"Data really is the life blood of healthcare organisations. My job is to ensure BridgeHead meets its regulatory obligations; continues to provide customers with the assurance that our engineering processes are fully visible, documented and auditable; and deliver best-of-breed healthcare solutions."
Jim Beagle, president and chief executive at BridgeHead Software, added: "Crispin comes to us with more than 20 years technology leadership, a wealth of experience in the healthcare sector and a proven track record in the development and deployment of software designed to improve the delivery of patient care.
"He is also well versed in delivering healthcare-specific solutions across the globe, having amassed knowledge and expertise in meeting the strict regulatory obligations for medical devices. He is exactly the type of person we were looking for in this role and we are confident in his ability to deliver on both our current vision and future aspirations while maintaining high standards in technology."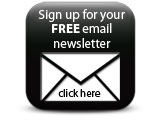 Before joining BridgeHead Software, Crispin was director of engineering at Sensium Healthcare, leading a project to develop and launch a wireless patient monitoring system. In this, and his earlier role as head of product development, he was responsible for building a team, planning the development and achieving regulatory approval through to initial deployment and full global launch.
Companies