Blackpool hospital expands MRSA and MSSA screening
Rapid polymerase chain reaction testing extended to emergency surgical patients
Blackpool Teaching Hospital has introduced rapid screening for hospital superbugs in an effort to drive down infection rates.
Under the move, all emergency admissions patients will be tested for the superbug MRSA and all surgical patients admitted through A&E will be tested for both MRSA and MSSA
The intervention follows the trust's decision back in 2008 to introduce rapid polymerase chain reaction (PCR) testing. This technique enables quick and accurate identification of MRSA in hospital admissions, which is crucial for treatment decisions, isolation reduction and reducing potential cross transmission or acquisition of these potentially life-threatening infections.
The screening was initially carried out among all emergency patients as part of a 12-month pilot. The results saw the number of MRSA bacteraemia fall dramatically from the pre-study to pilot study period.
In August 2010 the hospital extended the PCR programme to include MSSA for all surgical patients admitted through A&E. Preliminary data showed a significant drop in MSSA bacteraemia in both acute and primary care.
The latest rollout will extend coverage even further in an effort to further drive down infection rates.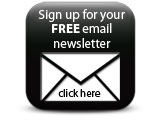 Dr Achyut Guleri, a consultant microbiologist and head of department for clinical laboratory medicine at Blackpool Teaching Hospitals NHS Foundation Trust, said: "The rapid PCR screening system enables timely reporting, aides the clinical decision-making process and ensures that high standards of patient management are maintained. Reduced healthcare associated infections are associated with significant cost savings that can be re-invested in other areas of healthcare, transforming patient care in the Fylde coast".