BTG appoints non-executive Director
BTG, a global healthcare company, announced the appointment of Gregory Barrett as a non-executive Director of the Board.
Barrett has a broad range of commercial experience in the US medtech industry, with a focus on interventional medicine therapies.
He is currently a non-executive director of Cutera and was previously President and Chief Executive Officer of DFINE, Barrx Medical and ACMI Corporation.
Prior roles include leading a minimally invasive surgery division of Boston Scientific, both in US and in emerging markets.
Barrett has also held a series of senior sales and marketing roles at a number of companies including Baxter Healthcare and C.R. Bard.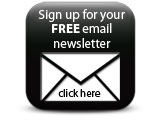 Garry Watts, BTG's Chairman, said: "Greg brings a strong track record to BTG, with significant US commercial and international medtech experience, which will be of great benefit to us as we continue to implement our growth plans."