BSRIA launches offsite construction guide
Building and Design | Facilities
Publication provides overview of opportunities and challenges
John Sands
The Building Services Research and Information Association (BSRIA) has launched a new free-to-download topic guide on offsite construction for building services.
The at-a-glance publication gives readers a glimpse of the subject and suggests further reading.
Offsite construction, or offsite manufacture, or pre-fabrication, or modular construction, is a general term for making parts of a building away from the construction site in a purpose-built facility before transporting them and installing them in their final location. And it has the potential to make things on site much easier.
Installing several mechanical and electrical systems on a live construction site can be challenging, with limited space, health and safety considerations, and often to a demanding schedule.
To address these issues the guide covers offsite construction for services distribution – namely: vertical services risers; larger assemblies; horizontal distribution; offsite construction for packaged rooms – and inside or outside? Plus, it explores if offsite construction is right for the project in hand.
Author, John Sands, principal consultant at the BSRIA, said: "As with any technology or process, the use of offsite construction needs to be considered carefully to get the best from it.
"Working in a controlled, purpose-made environment can increase productivity, with no distractions from other construction site activities or issues.
"Time spent on site is also reduced as assemblies arrive ready to be put in place, together with reduced downtime in the factory where work isn't affected by other events on the construction site.
"The controlled environment enables quality to be improved – the right conditions can be provided for the task and quality control procedures followed – rather than the general conditions of the construction site.
"But, it is worth remembering that flexibility can be reduced as it is harder to accommodate changes that occur on site if the assemblies are being made in the factory – especially at short notice."
He advises:
Consider early on in the project if offsite construction techniques are to be used
When considering offsite construction, make sure the designers know – it may affect the design solutions that are put forward
There are different scales of offsite construction, from widespread services distribution to local applications such as packaged plant rooms, so see what suits the project.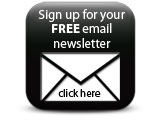 TG 17/2019 Offsite Construction for Building Services is free to download from the BSRIA website.
Companies