B&M Waste strengthens board with two new appointments
Graeme Knight and Amber Greenhalgh take up positions as major accounts director and commercial director
Graeme Knight and Amber Greenhalgh
Waste management and recycling specialist, B&M Waste Services, has made two key appointments as it continues to expand its operations across the UK.
Industry experts Graeme Knight and Amber Greenhalgh have taken up positions as major accounts director and commercial director respectively, bringing more than 24 years of combined experience in the waste management sector.
Knight said: "Since joining B&M in 2016 I have worked on the growth of the national business and took over the management of the major accounts department in January this year.
"I am very proud to work with such a talented and dedicated team and to be accepted onto the board of this exceptional company is a great honour."
Greenhalgh added "I have thoroughly enjoyed the last 12 months with B&M overseeing regional and corporate sales growth and opportunities and I am truly proud to call myself director and be part of such a forward-thinking, innovative business."
And company managing director, Neil Curtis, said of the appointments: "We are delighted to have strengthened our team in central areas, which we believe can help take us to the next level of growth.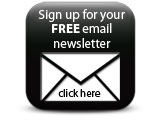 "With their quality of industry experience, Graeme and Amber are fantastic additions to the board; both have strong leadership skills and focus, with a real passion for everything we do."
Companies