BBH Awards 2011 in pictures: Images from the event
IT WAS champagne and congratulations all round as the winners of this year's Building Better Healthcare Awards were announced.
Newly-released images show the smiles on the faces of the lucky winners of the 17 prizes up for grabs in the 2011 competition. This included three prizes for innovative products.
More than 400 guests packed The Brewery in central London for the event last Thursday, which was hosted by GP-turned-comedian, Dr Phil Hammond, with a keynote speech from NHS commentator and broadcaster, Roy Lilley.
Lilley told guests: "The judges had the arduous task of deciding who the winners were, with a record number of entries which were of an extremely high standard.
"These are difficult times as an industry, but the quality of entries this year showed we all remain committed to ensuring the patient experience is not compromised."
Dr Hammond, who had guests in stitches with an impromptu stand-up routine, added: "We know as patients that the environment we are in makes a huge difference to recovery rates and is really important. We have seen some great buildings this year and we will need to continue to be creative about how we use the space in our hospitals. These awards recognise the very best in innovation and I am pleased to be here to present the prizes."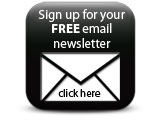 Below are just a few images from the day, including the winners in the product category.
Companies