Arkivum partners with Thermo Fisher Scientific for long-term data safeguarding solution
Software offers European customers alternative solution to managing life sciences data
Arkivum has announced it has signed a partnership agreement enabling Thermo Fisher Scientific to offer its European customers an alternative solution to manage massive quantities of data generated by today's life sciences technologies.
"The life sciences industry is a key driver of big data applications, from molecular medicine to clinical trials", said Guy Yaniv, chief executive of Arkivum.
"Compliance with regulatory requirements and internal best practices is a major and growing challenge.
"Just storing data is no longer sufficient. Via integrations with Thermo Fisher's portfolio of advanced systems and services, Arkivum's solutions can now enable life sciences organisations to focus on their core activities by providing end-to-end resilience, scaling and data sovereignty."
The advent of affordable digital scanning and sequencing technologies is creating a deluge of data.
As this wave gathers pace, the consequences for IT departments are potentially catastrophic as they struggle to handle the safeguarding tasks associated with big data.
Primary storage is rapidly depleted, back-ups and migrations become more taxing, and data integrity is threatened as a result.
"As an increasing amount of data is being generated in this era of precision medicine, it is clear that there is a need for bioinformatics and IT solutions designed to ensure secure data governance," said Enzo Razzoli, leader of field services and support for Thermo Fisher Scientific.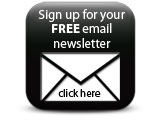 "To that end, we are continually looking ahead in the interest of being in position to provide our customers with the most advanced tools, including new approaches to managing information that is compliant with regional regulatory agencies."
Companies