Appointments to MariCare Oy sales team
Building and Design | Technology
Three new faces join team at smart detection solutions firm
MariCare Oy, manufacturer of smart detection solutions, has strengthened its sales team with two new sales managers who will be focusing on enhancing the current customer experience and forging connections with new customers and resellers.
Kenneth Söderlund
Kenneth Söderlund has been appointed as sales manager.
He is an experienced export sales manager with prior experience from the consumer goods industry and different construction projects. He has established his successful B2B-interaction in Scandinavia with distributors and resellers for almost 20 years.
Tommy Dolivo
Tommy Dolivo has also been appointed as sales manager.
He is a professional in sales, management and marketing with a versatile history in retail, construction projects and eCommerce in the Nordics. Lately, he has been working with health and wellbeing, focusing on rapid and genetic tests for healthcare, resellers and end users.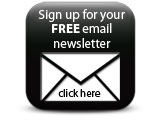 And Palle Stevn, who had been working previously with MariCare Oy, has started his own company, Stevn Technologies. He will now be working as a consultant and supporting MariCare Oy in selected projects.
Companies