A healthy system
Alpha Heating Innovation's Ares Tec modular condensing boiler installed at Stevenage health centre
An Alpha condensing boiler was fitted at Danestrete NHS Health Centre
Danestrete NHS Health Centre in Stevenage has recently been fitted with an Alpha Heating Innovation Ares Tec 200kW modular condensing boiler.
Chosen for its reliability, built-in redundancy and efficiency; the self-modulating boiler proved to be the ideal solution for a public-sector facility that cannot afford any downtime.
Located in Southgate, Stevenage; the two-storey building was previously heated by an old and inefficient system of four cascaded boilers.
In need of repair, it was decided that the entire system should be replaced with a more-reliable and efficient arrangement that would additionally help to cut heating costs.
The Ares Tec 200kW was installed at the centre along with Alpha's plate heat exchanger kit to protect the boiler from any possible sludge build-up within the existing central heating system water. It also allowed the secondary side of the system to remain open vented by utilising an existing feed and expansion cistern.
Additionally, an Alpha BM8 zone controller was installed, which measures room temperature and allows the user to programme the system and access parameters and error codes remotely.
Originally, the tender stage proposal suggested the installation of three wall-hung boilers. However, due to the discovery of asbestos at the location during the pre-contract survey it was necessary to minimise the number of drill holes needed for fixings, frame, flue and pipework.
The freestanding Ares Tec system provided the ideal solution, meeting redundancy and efficiency requirements in one simple unit with one flue as well as minimal onsite pipework alterations.
As a modular condensing boiler, the Alpha Ares Tec can continue to function on any number of modules if maintenance work is being carried out on others.
It is also self-modulating to ensure optimal efficiency, only firing up when required and tailoring to that requirement, minimising wasteful boiler cycling which keeps energy waste to a minimum.
Ben Robinson of B-A-R Electrical & Mechanical Services specified and installed the system. He said: "For all our public sector installations we must have a back-up system. With its modular structure, the Ares Tec provides that back up and even has the ability to run at 50% if the main PCB should fail."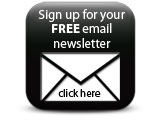 Sam Davda, capital development manager at Herts Community NHS Trust, added: "Our previous heating system at Danestrete Health Centre was constantly breaking down. With this new boiler, staff and patients now have a more reliable and fully-functioning system in place."
Companies