A Sense of Someplace at Forth Valley Royal Hospital
Book of photographic montages helps patients at Forth Valley Royal Hospital
The positive impact of the arts on the patient experience and recovery process has led to the creation of photographic montages at Forth Valley Royal Hospital.
' A Sense of Someplace' is a publication of images created by artist and photographer, Lindsay Perth, a resident artist at the hospital.
A Sense of Someplace is a collection of photographic montages
The montages are a direct result of a collaboration between the artist and clients of Clackmannanshire Community Healthcare Centre's mental health resource in Sauchie and members of mental health support group, Reach Out with Arts in Mind, based in Alloa.
The publication is 32 pages with supporting essays by Perth; arts psychotherapist, Alison Brough; and collaborator, Susannah Ramsay. Tom Steele, NHS Forth Valley's direct of strategic projects and facilities; and direct of Street Level Photoworks, Malcolm Dickson, also contributed to the concept.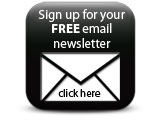 To create the montages, Perth bough hundreds of anonymous 35mm slides from various sources. The material provided a random archive of personal photographs taken between the 1940s and the late 1970s, which captured memories of holidays, family events, relationships and experiences. They were used to create new images that present new narratives, sometimes unsettling and at other times soothing.
Companies